Our Integrations
Break free of the restrictions of an all in one HR platform and integrate instead! The best solutions can play nicely with each other, from recruitment to payroll and more.
Choose the best of both worlds and sync data with a powerful all-in-one suite.
Using the HROnboard ELMO integration gives you the flexibility to have both a highly personalised onboarding experience AND the modular suite of an all in one HR solution. After all, we are part of the ELMO family! 
Sync recruitment systems.
Say goodbye to duplicating data! You will save loads of time and avoid the risk of typos and human error.
Share relevant data between teams
Pass employee data directly into your HR source of truth or Payroll as soon as the offer is accepted. Implement salary payments and talent management programs sooner.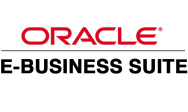 Slack
Receive real time updates on the progress of offers and exits in your slack channels.
Webhooks & APIs
Streamline employee data with configurable webhooks & restful APIs.
Looking for an integration you can't find?
No worries! We can create a customised integration between HR and business systems.
Receive real-time updates or pull information from and out of HROnboard as you need it with our APIs and Webhooks.