7 Creative Ideas To Make Your Employee Onboarding Amazing
Updated 2020
There are always tips and shortcuts you can use to give your new hires the best experience possible. The best tips are the ones that are truly unique to your organisation.
Of course, the most important time to focus on the employee experience is during onboarding.
There are any number of ways you can make your employee onboarding process an amazing, unforgettable experience. In fact, we covered that in our onboarding best practices guide.
Here are the ways you can make your onboarding experience stand out, becoming as memorable as possible:
Here are 7 great ideas to make the onboarding experience memorable:
1. Give Your New Employees Mad Swag.
Whether it's a voucher to a nearby restaurant with sentimental value, or a cool bit of gear for them to use, everyone loves getting a welcome gift.
It can be something weird that has an anecdotal attachment to the organisation, or something of cultural significance to the team. Let the new hire in on the joke so they feel like part of the team.
Gifts for new hires can be a great way to introduce your office culture. Just take a look at how Facebook and Google do it. Senior management may value healthy lifestyles or time spent with family. New hires can be given gifts relating back to either of these lifestyles.
It will be up to your team to decide what you give new employees. Perhaps everyone at work prefers eating, and a voucher for a nearby cafe that does good coffee is more appropriate than a pen.
2. Give new hires a chance to unwind before starting
Several tech companies are giving their new hires a pre-start holiday once they accept a job. New hires are given a set amount of money or time to go on a holiday and relax, coming back to work feeling refreshed and prepared.
You may not have the resources of a multi-national tech company, but you can give new hires a relaxed start. Have new employees start in the middle of the week (Thursday is a good day to ease into a new role).
Have new hires start after 9am, closer to 10 or 11 in the morning, so they don't get overwhelmed. This also removes the morning commute from their first day and gives current employees a chance to get tasks out of the way before meeting with the new hire.
Make their first day about getting to know their new workplace and colleagues. Take them somewhere nice for lunch nearby. Ease your new hire into their new position so they build up a good feeling about changing jobs.
PRO TIP
At HROnboard in a new hires first week they get taken out for a nice lunch with their team and our CEO; alongside shorter relaxed days in that week.
3. Make the first day feel memorable
Give your new hire a break from business as usual. Show them around the office, take the time to introduce them to everyone, and plan something exciting.
Try to avoid boring them to death with long presentations. Don't throw them into the deep end without any guidance either. Just give them enough information to feel welcome
Go out of your way to create a strong first impression on your new hire. Show them you care about their decision to join your organisation and they will pay you back in kind.
A good way to do this is to have an out of the ordinary event that everyone can get involved in. Go somewhere special for lunch, go do a group activity – something everyone will get a kick out of. Taking this extra step will make your new hire feel valued on their first day.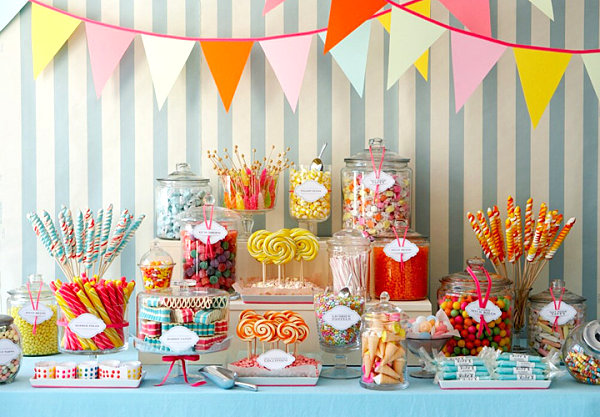 TIP
At HROnboard we like to introduce new employees to our arcade machine on Day 1 so they can try to beat the office high scores. We also like to unleash the inner artist and decorate the new hires desk with an eclectic mix of fun things!
4. Incentivise new hires to leave
We know – it sounds crazy.
This tactic made headlines for Zappos across the world. Zappos offers their new hires $4000 to leave after a couple of months into their new position.
The logic behind the payout offer is that Zappos only wants employees who enjoy being at work. Offering to pay employees to leave filters out any bad hires that only want to be there for the money. It is important to create a process to actively filter out employees who are not engaged in their new role.
The best way to prevent new employees from taking up your exit offer is to make your workplace the best it can be. Give employees a reason to work for you and they will pass on the offer to leave every time – and they're definitely going to remember why they made the decision to stay!
TIP
Probation management and consistent communication is key. At HROnboard we ensure all team leaders have a weekly check-in with new hires. Our tip is to keep it casual (go for coffee) as this helps foster authentic communication.
5. Connect your new hire with the team before Day 1
One of the biggest questions new hires have when they start is "who will I be working with?"
Remove the uncertainty and stress by connecting your new hires to their new colleagues before they start. You can do this with a physical meet-and-greet, but it's usually easier to do this digitally by connecting on LinkedIn or Facebook (depending on how your team members currently stay connected online).
Even something as simple as a text message from a few colleagues can be enough to make your new hires feel welcome.
TIP
At HROnboard all new hires get added into our office slack channels so that employees can easily welcome them to the team.
6. Nail the essentials of structured onboarding
We know that boring paperwork comes with the process of onboarding a new hire.
Its best to use a structured onboarding program that manages the tasks for both the hiring manager and new hire during the induction period. It's easiest to do this using employee onboarding software, but you can use our employee onboarding checklist in the meantime.
Create your list of tasks, for both current employees and new hires, in your program. It will be up to you what goes into the task list, as requirements for when a new hire starts varies from company to company. Having a comprehensive task list makes onboarding fluid and gives you more time to focus on making onboarding a fun experience.
TIP
Make this list as comprehensive as possible. Include everything you can think of, and add to it over time.
7. Put it all together
You still need to be able to follow the paperwork for onboarding new hires properly. The maddest swag or the most fun first day can be undone by an unsigned form that stops an employee from getting paid.
Follow our steps on creating employee contract templates to make sure your paperwork is in order. Sorting out your paperwork early gives you more time to enjoy cocktails at lunch with your new hire.
Want to download the best practice guide to onboarding?
Fill in your details and we'll send a copy to your inbox