Cool offices have become synonymous with technology companies. The crazier and cooler the decorations and perks, the better.
Here's our pick of the top 10 coolest tech offices in the world:
#10 Xero
Melbourne, Australia
Xero's Melbourne head office is a recent contender for the world's coolest tech office in the world.
Originally hailing from New Zealand, the Accounting Software company boast band rehearsals, pool competitions and barista courses in their modern office.
#9 Adobe Systems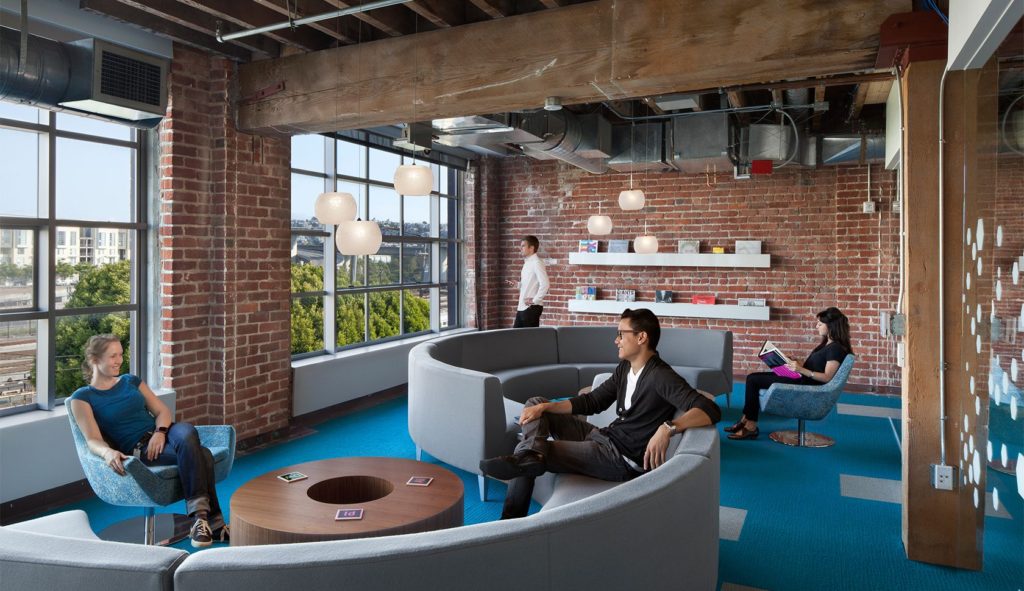 San Jose, USA
Rock climbing walls, awesome views and a very cool design make the Adobe Systems office an awesome place to work.
Perfect for the high number of creatives the design software builders attract!
#8 Twitter
San Francisco, USA
Games, sunlit outdoor areas, and a cool wood-themed office interior make the Twitter office a suitably cool place to work (despite their recent executive exodus).
#7 GoDaddy
Scottsdale, USA
Indoor go-karts. Need I say more?
#6 Envato
Melbourne, Australia
This stylish, natural feeling office in Melbourne's CBD belongs to Envato, the web design tech company.
Open meeting areas, lots of greenery and plenty of colour. A bunch of tech meetups are hosted at Envato's office, which is telling of just how popular it is!
#5 Activision Blizzard
Irvine, USA
As you'd expect from one of the biggest gaming companies in the world, there's plenty of places to sit and play in the Activision Blizzard HQ.
#4 Salesforce
San Francisco, USA
Definitely one of the more stylish contenders, Salesforce looks like something out of a sci-fi movie.
The B2B software company is moving from strength to strength, so we can expect to see a bunch more additions to the office over the next few years.
#3 Facebook
Menlo Park, USA
We're getting into the mega-offices now, this one was designed by Frank Gehry. Facebook's campus has every style and cool idea under the sun. The only office that can top it for cool stuff is…
#2 Google
Mountain View, USA
Arguably the inventors of the modern tech office, Google's mix of chefs, entertainment, sport, games and technology makes them a hard office to beat in the battle of the cool.
#1 HROnboard
Ringwood, Australia
C'mon, of course we love our office the most! It's in leafy Ringwood, we have endless food options on our doorstep, we have bean bag meeting areas, discoballs, slackbots controlling our music and more!
Feel free to get in touch if you want a tour of our office. We're always keen to meet fun, talented people!