While our Gummy Bears release might appear soft and squishy on the outside – it is packed full of really gooey-goodness!
Let's take a look at the latest updates in our first release for 2018.
Task Reporting
In this Gummy Bears release, we've enhanced Task Management with additional task access permissions and powerful filters.
You can now see the status of any tasks assigned to all your active offers and exits. (assuming you have  the appropriate permissions assigned)
The Tasks screen now also displays all tasks you have permission to access, not just your own tasks. This simply requires the View all tasks permission to be enabled.
In addition to this improved access, you can now search for specific Tasks in four powerful ways:
Filter by Tasks Completion Status
Filter by Assignee
Filter by Workflow
Filter by Task Name
Let's take a look a each of these with some handy use cases:
Search by Tasks' Completion Status: 

Helpful for ensuring tasks have been completed for the new starters first day. The abilty to search by task completion status is a handy tool to check the outstanding tasks at a glance and follow up with the task assignee. This filter is also great for monitoring compliance and critical tasks that must to be arranged in advance.

Search by Assignee 

Ever wondered if Rick in Payroll has completed the setup of your batch of summer new hires? Or had one of the team away on annual leave or extended sick leave and been unsure of their outstanding tasks? You can now search by the person the task is assigned to. Super handy when you need to reassign a team members tasks to another user and follow up as needed.

Search by Workflow

In addition to searching by completion status and assignee, you can also now search by workflow. This means if you have numerous onboards, crossboards and offboards all running at the same time, you can drill into onboarding tasks only to get a clear view.

This may be helpful during peak seasonal times when checking on mass or just when you need to report on the status of your offboarding tasks for compliance.

Search by Task Name 

Want to know the status of all IT Provisioning tasks? If you know the task that you want to check up on, you can search by the task name too. So, if your looking for 'IT provisioning' you could search for that specifically or for 'provisioning' to bring up all provisioning tasks.
To help make this experience even more intuitive, filter also recalls your last search. So, while you're drilling into a task and need to go back, you don't loose your place.
We're excited about this update to Task Reporting – you can now slice or dice your Task Reporting in four powerful ways. You can then dive into tasks and reassign tasks.
Multi Field Sections
When you're collecting multiple fields of data in a section like employment history. banking details or emergency contacts, you can now enforce mandatory maximum or minimum number of sections.
An example is when collecting salary to be distributed across multiple bank accounts – you could offer a division of funds across 3 bank account field sections and enforce a minimum of 1 and maximum of 3 bank accounts.
Multi field sections require configuration by Customer Success though to enable the improvements we've made to assist you further.
Workflow Lock
While our CS team are making changes to workflows you've requested – you may see a status update and stamp saying the workflow is locked. This is just so you know we're busy editing it for you – once we've updated the workflows and completed the changes the lock will disappear.
Australian Tax File Declaration Form
We know that keeping your legislation documents up-to-date can be a headache – so we've taken the liberty of doing so for all Australian customers! We have updated your Tax File Number Declaration form with the latest October 2017 changes. You're welcome.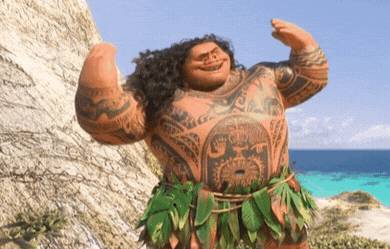 Other Improvements
We've deployed some searching performance improvements